Global charity organization WaterAid urged the government of Ghana and its international partners   Thursday to take urgent steps to end open defecation in the country.
It said the Ghanaian government and its partners should increase investments in sanitation to enable Ghanaian households own decent toilets.
These urgent steps, WaterAid said were necessary, because "living without a toilet endangers the health and livelihoods of the world's most vulnerable people – and the risk of living without proper sanitation increases as climate change bites."
"In Ghana, 82 percent of the population – that's more than 23 million people – do not have access to a decent toilet," the organization said in its World Toilet Day briefing titled, Living in a Fragile World: The Impact of Climate Change on the Sanitation Crisis.
This situation has led to at least five million Ghanaians defecating in the open.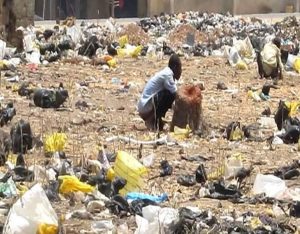 As a result, "human faeces contaminates the groundwater or end up in rivers and a lake, polluting what is often the only source of water for drinking, cooking, and cleaning."
Children who play on the ground also get infected by pathogens, resulting in faecal contamination, with whole communities contracting diarrhoeal diseases leading to deaths in many cases, said WaterAid.
"But safe, reliable, and inclusive sanitation services help prevent the spread of infectious diseases. We are encouraging governments to include ambitious sanitation plans in their climate change adaptation strategies, so communities are better prepared to withstand the impacts of climate change," it stated.  END