ACCRA, Aug. 21–Floods that claimed one life and displaced hundreds in the Wa East district of the Upper West region also cut off Water Sanitation and Hygiene (WASH) services to affected communities, regional officials of the National Disaster Management Organization (NADMO) said.
Ahmed Mustapha, regional NADMO coordinator, said in a telephone interview that an 80-year-old woman died, as 101 houses submerged under the flood waters after hours of heavy rains on Friday.
"So far, 323 individuals from 31 households are displaced with no shelter, as frantic efforts are underway to find shelter for displaced people.
Mustapha disclosed that "14 public toilets and tens of household toilets were completely destroyed by the flood."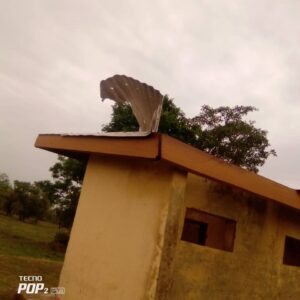 "The sources of water in these communities have also been affected by the flood, as people cannot even identify where communities bore holes are," added the official.
"So far, 504 acres of yam, maize, and other cereal farms, were also destroyed, and 1,403 farmers were affected by the floods," said the NADMO official.
He said efforts were underway to find relief for those affected by the floods. END